See It to Believe It
We've been the Southeast's leader in kitchen and bathroom fabrication for the past 19 years. If there's one thing we know, it's that being able to visualize your project space is key in feeling confident about choosing the right materials.
We're proud to be able to provide you with our kitchen and bathroom visualizers. These great tools will allow you to see a perfect representation of the synergy between the different materials you'll want us to provide for your next project.
Our Visualizers
How do you use it? Easy. You just click the area of the visualizer you want to modify and a dropdown will give you our available materials. Click the desired style and the visualizer will update immediately. Close the window by clicking the "X" and move on to the next element.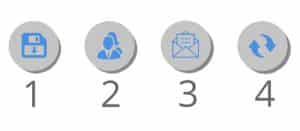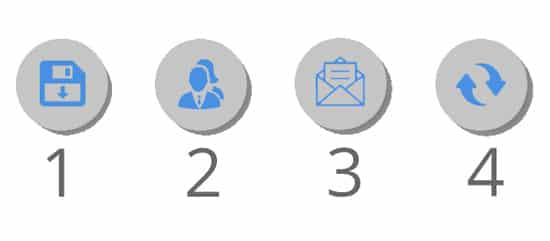 1 – Click to save your design and create a saved profile. This will allow you to hand over your custom design to one of our countertop specialists.
2 – Login to your visualizer profile
3 – Email your design to yourself or one of our countertop specialists. You can also share your design to Facebook, Pinterest, and Twitter
4 – Reset your design. (you can also click the room ideas tab on the top of the window to get preset room ideas to spark your next design
Get Started!
Start Your Next Project Today
Speak to a stone specialist and begin the process of planning your project. We have a huge selection of materials to choose from in a variety of styles, and we're ready to help in any way possible if you feel overwhelmed and you're not sure where to start.